Zhydachiv, Lviv region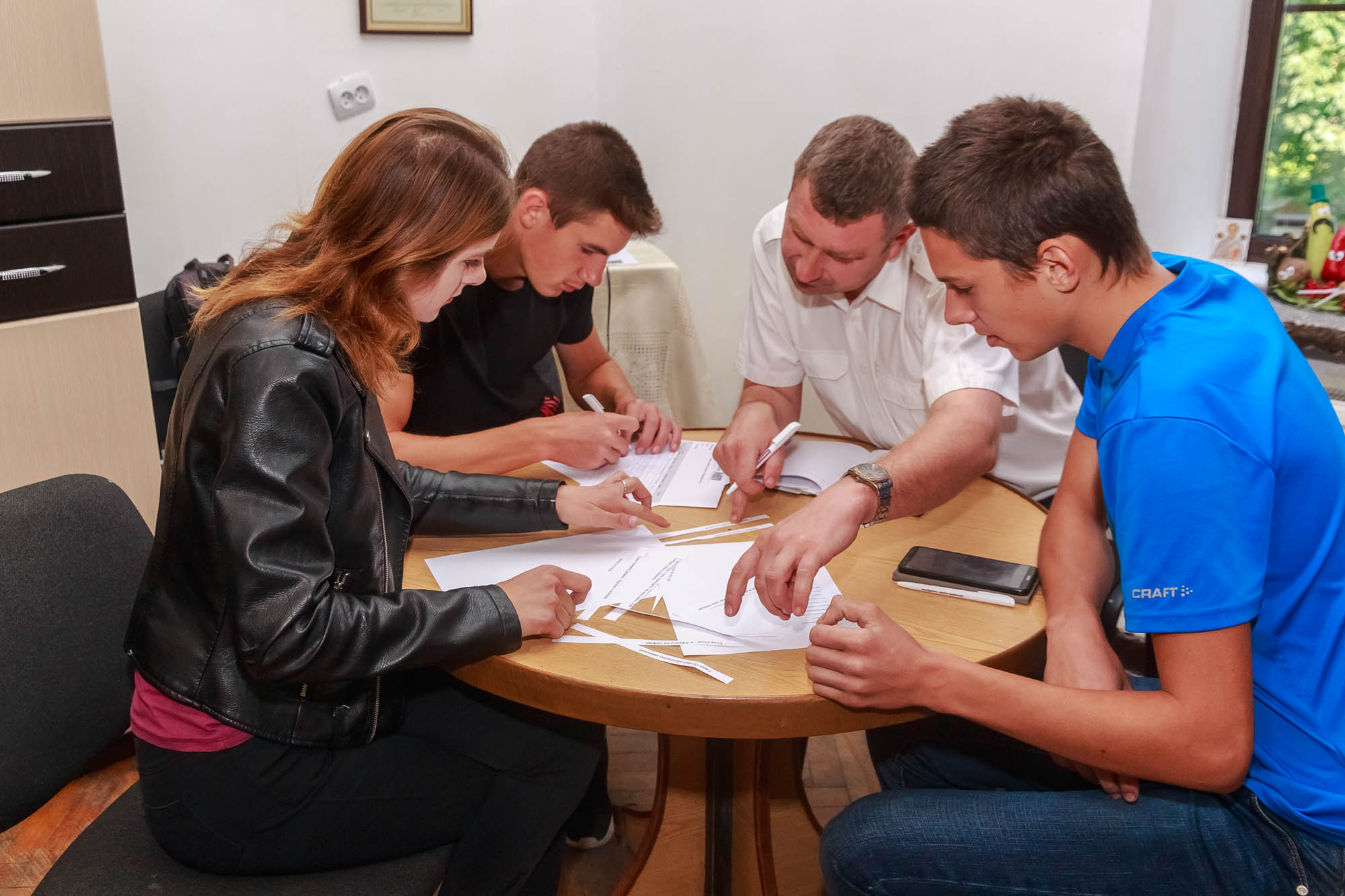 Students' self-government bodies are in every Ukrainian school, however, at times only on paper. The situation with student self-government can be very different within one city or community. Also, because students graduate and leave self-government, even good traditions can cease.
How can one understand that student self-government can and should deal with serious issues, not just leisure? How to learn to make decisions? Where to learn the basics of project management? In fact, schools often lack adults who could help students to acquire these skills.
Oksana Polivchak, Head of the Zhydachiv Center for Creativity for Children and Youth was on a job shadowing visit to the Regional Youth Centre in Kosice, Slovak Republic. This internship was a part of the program "Increasing the competences of democratic citizenship through formal, non-formal and informal education".
During the internship, Oksana could get acquainted with the work of the Center. She was very impressed by the fact that this institution of non-formal education had assumed a kind of patronage over student self-governments in the region and even coordinated their activities. Upon returning home, Oksana decided to try to organize training for the school self-governments of Zhydachiv schools: "I realized that I am able to use this experience in the work of my institution of extracurricular education. That is, to organize and carry out trainings, workshops, and seminars for the students of the self-government of our region."
The project turned out to be a success. Students find it necessary for them. During the meetings at the Center, they exchange experiences, get inspired by new ideas, and learn the skills that are not in the school curriculum. "It helps our team become more cohesive and to come up with more interesting and useful ideas for our school," says Bohdana Yatskiv, a representative of the Zhydachiv Patrytsky Gymnasium.
Oksana Polivchak stresses that her experience shows that projects offering internships at leading European organizations are very important for those who work with young people in Ukraine.